Go the extra mile for the extraordinary!
Stand out with an enterprise website as blending in the crowd is not going to do any good for your business!
Apart from the regular content developments, optimizations and coding frameworks we create customized solutions for your business through enterprise websites. And we equip your business' enterprise website with specially customized never-before-seen features that will give you an edge over others.
We here at Maxinfo.tech are professional web developers with a creative streak and we are the best when it comes to understanding your personalized needs as we tend to them with utmost care rendering nothing less than unparalleled success to your business through an enterprise website.
We don't force you into someone else's shoes but customize new shoes according to your personalized needs.
Don't let this opportunity slip by and grab it tightly!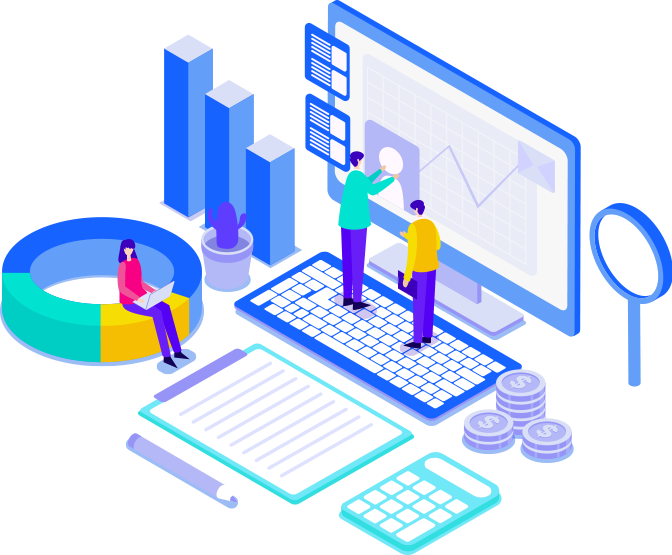 Benefits of Enterprise website development

Full Customization
Settling for pre designed websites will make you seem similar to your competitors but by getting customized features through an enterprise website will make a lasting impression on your customers and will make their experience with you a lasting one.

Secure
A customized enterprise website helps you customize your options that provides security levels for your customers that'll help them trust your brand more. Offering advanced security measures as per your business dealings also increases the comfort level of your clients.

Proprietary features
An enterprise website is customised as per your business's preferences and is ornamented with never seen before features that makes your customers go "wow" and captures their hearts to your business luring them to visit you again.

Fully integrated
An enterprise website allows a full integration with any platform or website that allows your user a smooth, easy and interesting experience with you. A fully integrated website enables your business to be accessed even through the remotest location and devices.

Complete Optimization
An optimized enterprise website makes your business function better. Having enhanced speed, relevant information, SEO rich content, and a user-friendly interface just makes your business more attractive, accessible and approachable for your potential clients.

Highly dynamic
An enterprise website is also highly versatile and dynamic that makes updating it easy and convenient for you as it can be done anytime. You can also have additional features as your business grows and it does not involve high maintenance costs.
Why Choose Us?
We here at MaxInfo.Tech are the new generation digital marketing and web development company in India providing high-end content
and exceptional services to our clientele. We believe in expanding horizons, disrupting industries, creating
unforgettable experiences, and entrusting concrete results.
We understand your need to stand out from the crowd and we don't let anything hinder it. We blend together our creative
juices and your customised requirements and code unique solutions for your business through the means of an enterprise website.
Don't stress about it and let us assist you to embark on the journey to success with your unique enterprise website.

Attractive
We make your websites stand out with its attractive presence

Unique
We code and design your website with out-of-the-box solutions

Optimized
We revamp your website to give you an edge over your competitors

Customized
We specially customize solutions unique to your business' requirements

Interesting
We make your services sound interesting and engage your audience

Professional
We create a professional look with our designs and make you look authentic
How We Do It

Identifying needs
Determining your business'
requirements

Conceptualizing plans
Brainstorming ideas and
strategizing the process

Engineering solutions
Implementing plans to achieve
beyond the benchmark

Delivering success
Optimizing process to render
valors to your business
"I can't change the direction of the wind, but I can adjust my sails to always reach my destination."
– Jimmy Dean