Surprise your business with Success!
ERP is an indispensible software that business owners tend to invest in. It stands for enterprise resource planning and its actual function is a lot cooler than its name. It helps businesses to integrate and automate their processes therefore reducing the burden of manual labour for your team.
Generally ERP services use centralized database servers to simplify workflows and gain intel from all departments for smoother assistance that will help move a step closer to achieving business goals.
We at MaxInfo.Tech are a group of capable technicians who can proficiently build ERP software customized for your business. We make the best software and we proudly delegate our services to business owners to help them succeed.
If you haven't invested in ERPs yet. Then it's high time that you take your chances now!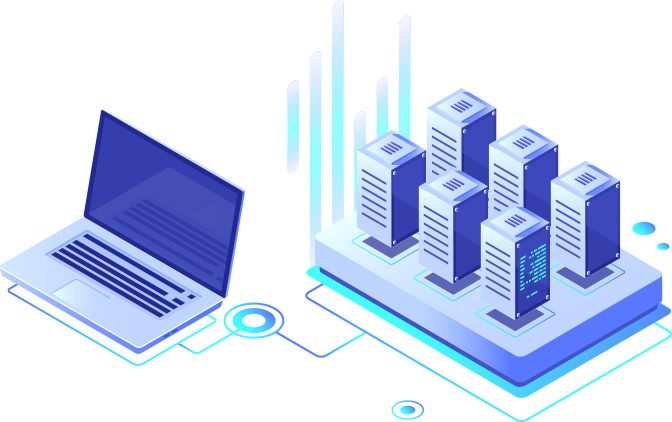 Benefits of ERP Services

Cost Effective
The key to smart business is cost effective business decisions that give high ROI and ERP gives that leverage to a business. It helps utilize resources efficiently and reduces the cost for administration and helps make decisions quickly..
Security
A software has to be safe and secure for a business to invest in it. And ERP software helps lock in sensitive information and guards the data and keeps it safe with its in-built auto-regulated protection system that helps keep malicious activities at bay.

Productivity
ERP helps enhance productivity of your employees helping them focus their attention on more important tasks as ERP manages the redundant tasks. By doing this it helps increase the overall productivity through its automated processes.

Flexibility
ERP software isn't a one size fits all, but it is customized for every business' personalized requirements. It enriches a brand with more robustness as it becomes compatible with the changing need of a business.

Forecasting
ERP is also adept at giving the managers the forecasting powers with tools and resources that help make better decisions for the business through realistic estimates through accurate and consistent data.

Integration
ERP is the centralized hub that stores all relevant data of business and its various departments. It also helps to integrate CRM intel and store it in a centralized location which helps easy retrieval of information as it eradicates sloppiness through its accuracy.
Why Choose Us?
We here at MaxInfo.Tech are the best digital marketing agency in India providing high-end content
and exceptional services to our clientele. We believe in expanding horizons, disrupting industries,
creating unforgettable experiences, and entrusting concrete results.
Our ERP services make sure that your business is equipped with efficient automation that helps configure time
and money of your business. We delegate our proficient technical abilities onto our ERP softwares that'll deliver
success to your brand.
Our ERP software is the best in the industry that will help your business ascend to new heights!

Cost Effective
Our services offer the best features and yet are affordable

Secure
Our ERP service ensures top notch security for your business

Automation
Our services helps you land safely on success through it automated functions

Efficient
We don't fall back on our word and entrust 100% efficiency to your business

Optimized
Our services help transform and optimize your business from the core

Flexible
Our customizations give your business the flexibility it needs to ensure a smooth run
How We Do It

Identifying needs
Determining your business'
requirements

Conceptualizing plans
Brainstorming ideas and
strategizing the process

Engineering solutions
Implementing plans to achieve
beyond the benchmark

Delivering success
Optimizing process to render
valors to your business
"I can't change the direction of the wind, but I can adjust my sails to always reach my destination."
– Jimmy Dean